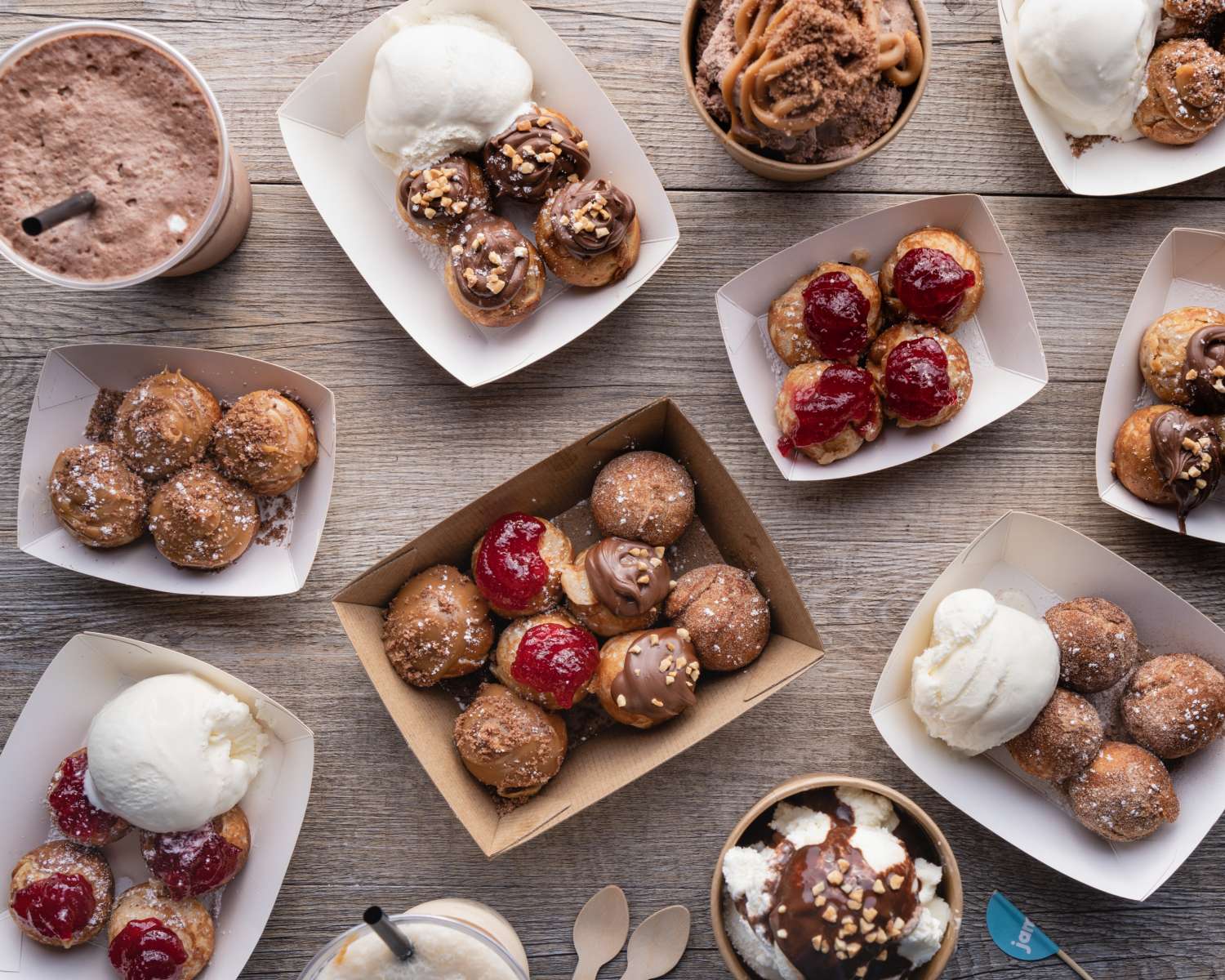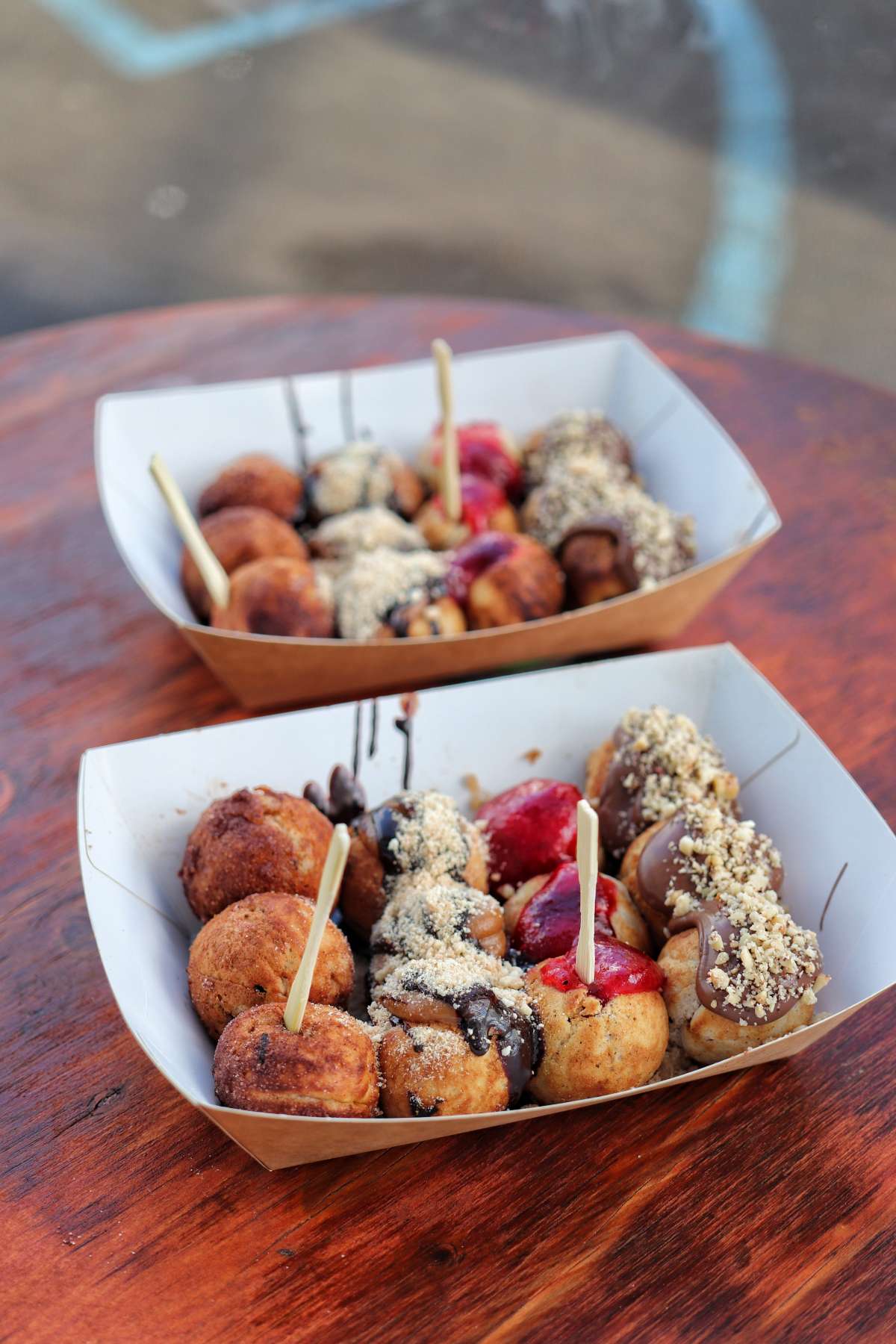 About us
Jamm'd is a unique dessert bar concept offering the world's first Danish Donuts, an innovative twist on the traditional Danish Aebleskiver. They can be described as a mix between a pancake and a donut. They're golden and crispy on the outside, yet soft and cake-like in the centre.
Whether you enjoy the classics like jam or cinnamon, maybe you prefer something a little more decadent such as Nutella or salted caramel, we've got you covered. Our one-of-a-kind Hot Danish Donuts are cooked onsite in front of your guests for maximum appeal and freshness.
Our passionate team create a fun, interactive, and delicious atmosphere to enhance any event with our dessert catering. We offer a range of catering packages for both private and corporate events tailored to your individual needs. We cater for birthdays, weddings, markets, festivals, promotional events, university open days, parties, and corporate events. The Jamm'd catering experience is available 7 days a week for both indoor and outdoor events.
Our 7 promises to you
Jamm'd is Melbourne's leading Dessert Bar caterer. Our philosophy is all about the people, the food, and making the Jamm'd experience as memorable, enjoyable, and fun as possible. When you book us to cater your special occasion you can be assured that you'll receive a highly professional and efficient catering service at a competitive price.
Cart & Setup

From set-up of one of our customisable carts at your chosen location, right through to pack down and cleanup at the end of service. You won't need to lift a finger.

Staff Greeting

Our friendly and experienced staff greet your guests while preparing and serving your delicious donuts and desserts throughout your event.

Hand Crafted Fresh

Our small but skilled team hand-make and cook our donuts in front of your guests to ensure their desserts are hot, fresh, and delicious.

Customer Service

Our expert team work closely with you to ensure your catering needs are both met and exceeded for a successful and stress-free event.

Passion

We only hire staff who are passionate about food, people and desserts. Our enthusiastic team will work with you to ensure your event is a success.

Quality Ingredients

We take great pride in selecting locally sourced and hand crafted ingredients. Our extensive menu has options to suit all tastes and can be customised to suit your needs.

Booking Availability

The Jamm'd catering experience is available 7 days a week for both indoor and outdoor events. We have various cart and marquee setups to suit any event no matter how big or small. Booking in advance is highly recommended.